At PHVH we strive to help our clients to access veterinary care for their pets in a flexible and convenient way. It is hard in our busy lives to have the time to bring our pet in before or after work while the hospital is still open for consulting.
For this reason we are offering a drop off service from 8am weekdays, whereby if you are concerned that your animal needs attention, but can't get the time for a consultation, we are happy to admit your pet and call you later to discuss your concerns.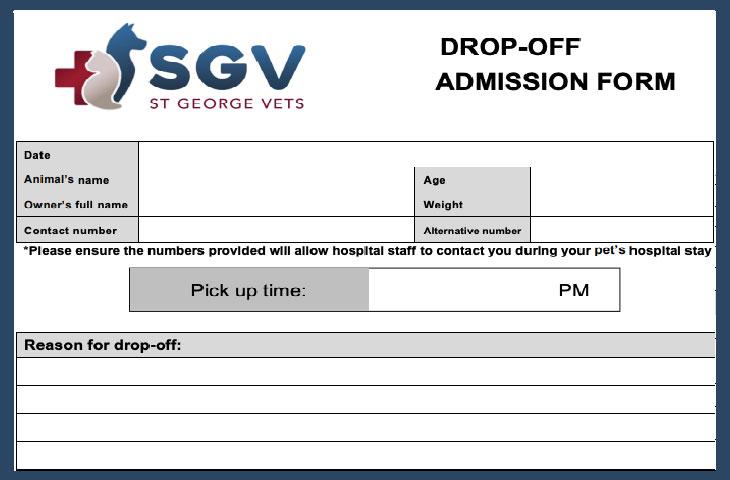 All we need you to do is fill in the details on the form as shown here, then print it off and bring it to the clinic in the morning.
We also need a contactable phone number, so that we can call you to discuss our findings and the treatment options available.
Please call us for any enquires regarding this service.