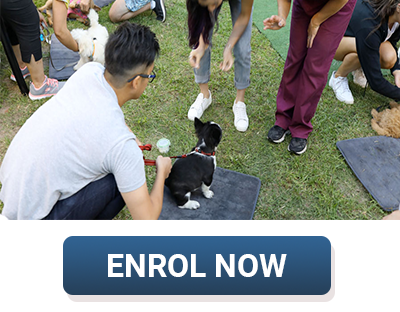 Puppy Pre-school is just as important as your puppy's health. It gives your puppy the chance to develop social skills that will impact the way he or she interacts with people and other dogs for the rest of its life.
All new puppies are encouraged to enrol in class shortly after the first vaccination from 8-16 weeks of age as this is considered the ​critical socialisation period​ of a puppy's life. We offer a 1-hour class each week, running for 4 weeks.
Puppies will be offered basic training in commands and desensitisation to loud noises that can attribute to storm phobias. Owners have a chance to learn about nutrition, unwanted puppy behaviour, common medical problems and parasite preventatives.