If your pet has an injury which requires bone surgery, then you can be assured that their operation can be performed at St George Vets.
At SGV, we have a specialist orthopaedic surgeon to perform any complex surgery that may arise.
This means your pet can stay in familiar surrounds without needing to travel to a referral centre and also reducing overall costs.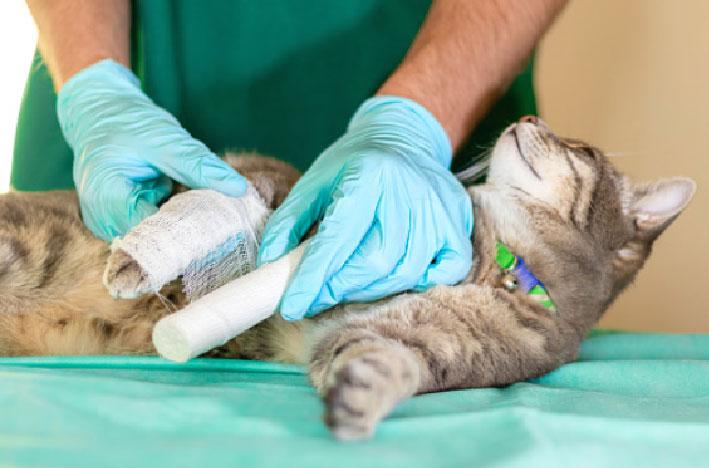 Orthopedic surgery is a specialised field of veterinary medicine that focuses on surgical treatment of injuries and diseases affecting the bones, joints, muscles, ligaments, and tendons of animals. Orthopedic surgery is commonly performed on pets, especially dogs and cats, and can be used to treat a wide range of conditions, including:
Fractures: Broken bones can be repaired using a variety of techniques, including plates, screws, and pins.

Joint disease: Joint conditions such as hip dysplasia, elbow dysplasia, and osteoarthritis can be treated with joint replacement surgery, arthroscopy, or other procedures.

Torn ligaments: Torn ligaments, such as a ruptured cruciate ligament in the knee, can be repaired with surgical procedures such as TPLO, extracapsular repair, or tightrope procedures.

Spinal cord injuries: Spinal cord injuries, such as herniated discs or spinal fractures, can be treated with spinal surgery.
Orthopedic surgery in pets is generally performed by a specialist veterinarian who has received specialised training in this field. The surgery may be performed under general anesthesia, and the pet may need to stay in the hospital for a period of time to recover. Pain management and rehabilitation may be necessary during the recovery period to help the pet regain mobility and function.
It's important to note that not all orthopedic conditions require surgery, and conservative management such as rest, physical therapy, and pain management may be sufficient in some cases. Your veterinarian can help determine the best course of treatment for your pet based on their individual needs and circumstances.